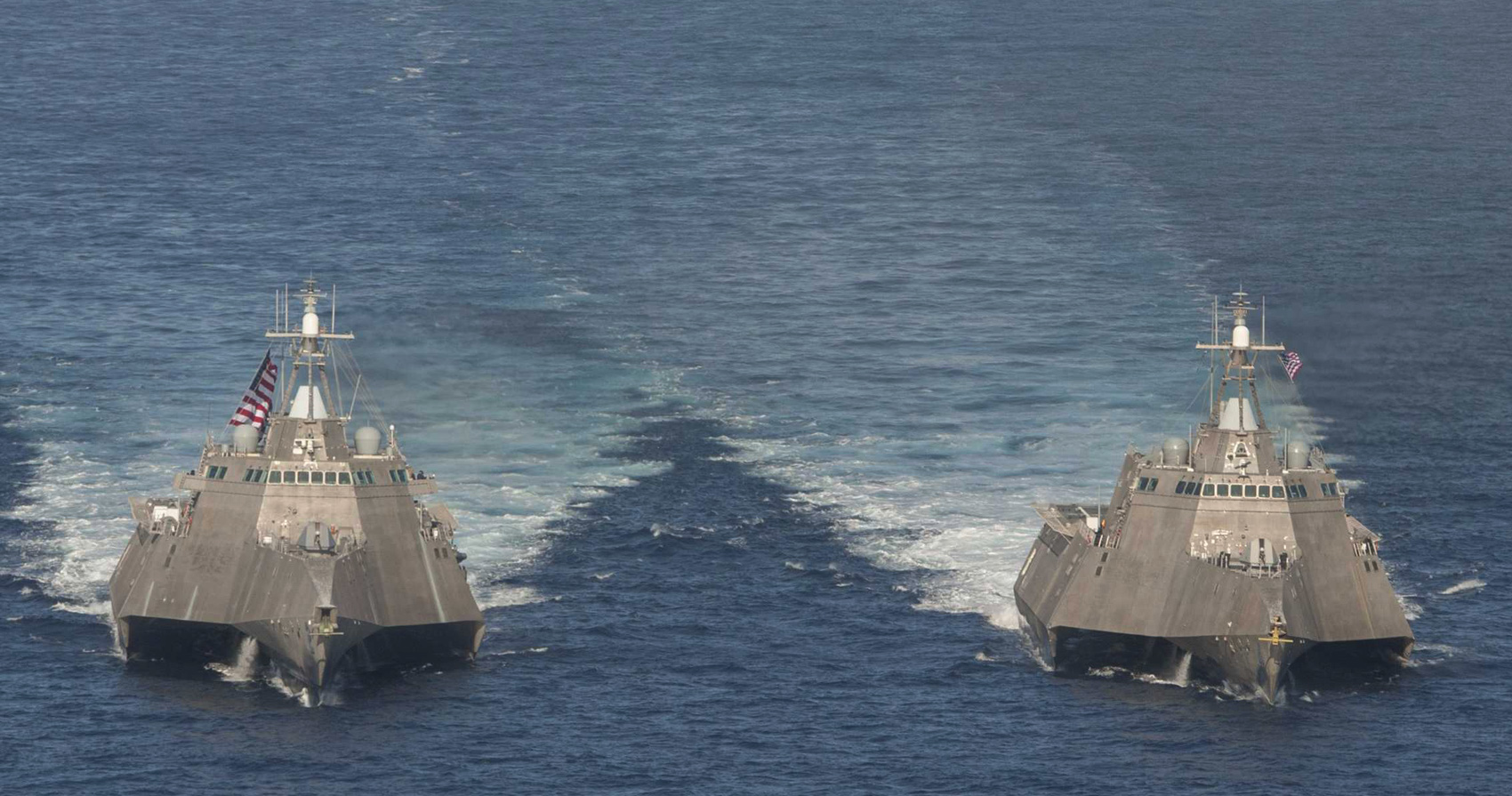 Military innovation demands state-of-the-art satellite connectivity for maritime applications

The technologies military organizations use in the field and at sea are only as effective as the communications infrastructure working in the background. As the Office of Naval Research (ONR) accelerates its development into innovative technologies for the transmission of mission-critical data, the need for state-of-the-art satellite connectivity increases.
This is where the powerful spot-beam architecture of high-throughput satellites (HTS) can play a role. Whereas conventional satellites use wide beams, HTS platforms such as Intelsat EpicNG use a multiple spot beam design that enables higher throughput and enhanced security. The signals in spot beams are more difficult to jam and interference can be worked around more easily. Recent tests performed with the Intelsat 29e satellite and a Block 5 Predator B/MQ-9 demonstrated how an unmanned aircraft system (UAS) can switch beams seamlessly while in flight without losing contact—a prerequisite for leveraging the anti-interference capabilities and improved security of HTS.
According to the U.S. Navy's official blog, one of the many technologies that the Office of Naval Research (ONR) is focusing on is autonomy: The ability for unmanned systems to take on dull, dirty or dangerous tasks has been a priority for ONR engineers. The Office of Naval Research recently developed a hardware and software suite and put it on swarms of unmanned small boats. Once equipped with the autonomy package – called the Control Architecture for Robotic Agent Command and Sensing, or CARACaS – the boats could collaboratively communicate; detect an intruding vessel in their area of responsibility; approach it; determine whether or not the intruder was a threat; and convey the information to the Sailors on a manned vessel outside the patrol zone. Think safer mine clearance, delivery of supplies in hot zones, ship escort and more.
It's always encouraging to learn how autonomy is enabling military personnel to work more efficiently while protecting human lives. However, for an innovative technology like CARACaS to be successful in the field, scientists must overcome the challenges associated with interference.
It's always encouraging to learn how autonomy is enabling military personnel to work more efficiently while protecting human lives.
The Maritime Executive elaborates: As the location of COTM terminals are always moving, it can be challenging for a satellite operator trying to identify the source of an interfering transmitter… Often it is difficult for crew on board a vessel to work out if it is their equipment causing the issue in the first place, or if the interference originates from elsewhere. As a result, significant time may have passed before the incident is even reported to the operator. Even after the problem has been acknowledged, resolving one incident of interference takes time, and any time to resolve can significantly disrupt the operations of the vessel.
The ONR and other military organizations can overcome the challenges associated with interference by leveraging innovations in commercial satellite communications. Intelsat General recently completed interference mitigation testing on the new Intelsat EpicNG satellites with excellent results. Intelsat's EpicNG platform can mitigate interference transmitted from both out-of-beam and in-beam locations. EpicNG's small spot-beam coverage mitigates out-of-beam interference without any effort from end users. In-beam interference mitigation is possible due to capabilities associated with the digital payload of EpicNG satellites. IGC personnel can identify the cause of interference and re-configure the payload in near real-time.
Intelsat partner Kymeta also recently demonstrated how commercial innovation can help enable military and government innovations. The Kymeta Government Solutions division completed month-long sea trials on small boats using Kymeta KĀLO™ satellite Internet services, powered by the IntelsatOne Flex network, and bundled with Kymeta KyWay terminals. During the trial, vessels moved from inland waterways to distances as far as 100 miles offshore in various sea states and weather conditions. The U.S. Government customer remarked on the exceptional performance of both Kymeta's KyWay terminal and KĀLO service. "Government organizations are performing mission-critical work that requires fast, flexible, and reliable broadband connectivity,"" said Skot Butler, President, Intelsat General Corporation, a wholly owned subsidiary of Intelsat. "With Kymeta, Intelsat is helping to simplify and accelerate access to cost-effective connectivity for U.S. government customers wherever and whenever they need it.
Military innovation requires equally innovative connectivity solutions. By relying on commercial satellite for state-of-the-art connectivity, the ONR and other government organizations can target their investments at what's most important: keeping military personnel focused on the mission and safe in theatre.
Download a whitepaper: Interference Mitigation Testing